cloudtoprivate.com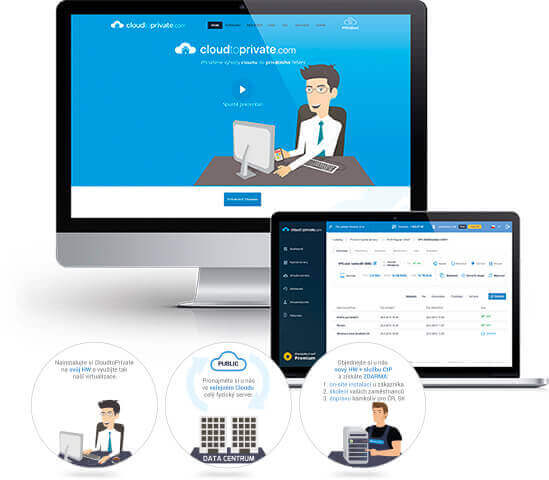 We bring the benefits of cloud into a private solution…
Unique project
CloudtoPrivate is an absolute revolution in the branch of private cloud and overcoming customers' fears of the transfer from private to public cloud.
HARDWARE VIRTUALISATION
Free virtualization over arbitrary hardware. Complete support of virtual servers including the possibility of renting a server in a public location. One-click migration, cloning and disaster recovery across private locations and public cloud.
BACKUP AS A SERVICE
Optional service of virtual server backup into cloud. Simple setting of backups for particular servers and flexible disc storage. Simple data recovery into public cloud or another hardware. Your data will be safely stored and ready for recovery anytime.
UNIFORM NETWORK SETTINGS
Automated connection of all locations to one flat network allows you to move virtual servers between locations without having to change the network setting. User-friendly management of virtual networks and addresses. Server restoration into public locations with network settings preserved.
Key features
Simple installation and migration
Uniform administration interface for the management of all servers
'One-click' disaster recovery, cloning and migration
ROOT access – customer independence
Low service costs (TCO)