Hosting90.cz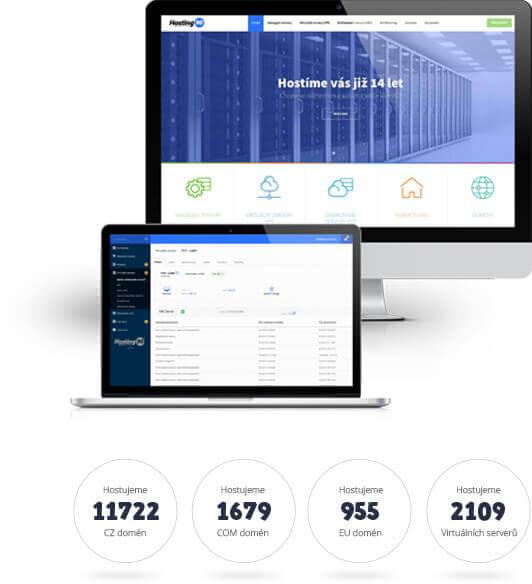 Pursue what you are best at and get us to take care of your servers
The Hosting90.cz project brings together our entire portfolio of services. It focuses on corporate customers and end users who require high availability of services and professional support of their servers.
MANAGED SERVERS
This service provides you with your own server with professional support by our administrators and guaranteed availability.
VIRTUAL SERVERS
Are you searching for a quick, efficient and economical solution for your servers? Make use of our virtual server programs. You will create everything for the operation of your business within few seconds and get us to take care of hardware support.
DEDICATED SERVERS
High-performance servers with reserved computing power. Dedicated interface enables to use own license and gain nonaggregated performance.
WEBHOSTING
Modern webhosting for your web presentation and access to your e-mail account from anywhere you need.
DOMAINS
Simple and fully automated process of ordering TLD domains. DNS support online in your user interface. Domain registration within 5 minutes.